Daefle
---
The DAEFLE or Diplôme d'Aptitude à l'Enseignement du Français Langue Etrangère is a professional qualification for teaching French as a foreign language, co-organised by the Alliance française Paris Ile-de-France and the CNED, the French national centre for distance learning.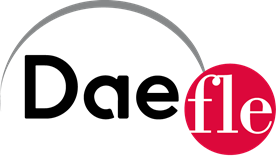 ---
Candidates must complete 480 hours of online training consisting of 6 modules, which may be studied separately over several years, and pass the final exam. There is an obligatory pre-enrolment access test.
The Alliance Française de Manchester is a registered centre for the final exam, which will take place at our centre. Please note, we are not the exam creators/organisers, and all DAEFLE exams are organised through Paris. Further information can be found at www.alliancefr.org, the website of the Alliance Française de Paris Ile-de-France.
---
Why take THE DAEFLE?
- Teaching French as a foreign language is a specialist skill which requires specialised training;
- To build on and further develop existing teaching skills;
- To obtain a professional qualification and access a greater range of professional opportunities.
---
Calendar and PRICE 2022
Final Exam




Exam Dates

Registration Deadline

Price

7 June

FULL

£350

7 December

28 October

£350
---
How do I Enrol?
1. Download enrolment form: Examen final.
2. Send the completed form to reception@afmanchester.org.
3. We will email you to confirm availability and request payment.
Please note your place will only be secured once full payment has been received.
If you require any further information,
please contact us by email, phone or WhatsApp
---