Easter Trip to Narbonne
Date: 7 Apr 2023 12:00am - 11 Apr 12:00am (GMT+00:00) London, Lisbon

Hidden treasures of the French Riviera
Fri. 7 - Tue. 11 April 2023
---
Head to the South of France this Easter!
Join us for a 5-day trip to Narbonne and the surrounding area, explore Roman and medieval architecture,
fishing villages, sandy beaches and vineyards... and enjoy the "art de vivre à la française".
A teacher from the Alliance Française de Manchester will accompany you and help you practise speaking French through the entire trip!
Fees: £649 per person for shared occupation of a double room or £729 for a single occupation room.
Participant numbers: Minimum 6 / Maximum 8
---
Read the T&Cs and complete,
returning it to event@afmanchester.org.
We will then be in touch to take your payment.
---
PROGRAMME SUMMARY
Friday 7 April
Flight to Toulouse
Visit Châteaux de Lastours and Carcassonne
Arrival in Narbonne - Gourmet meal at "Les Grands Buffets"
Saturday 8 April
Roman Narbonne: visit Clos de la Lombarde and Musée Narbo Via
Wine tasting at Château Bel Evêque
Sunday 9 April
Visit Gruisan (fishing village) and Salin de Gruissan (Regional Natural Park of Narbonne)
Walk in Narbonne historic centre (cathedral, Via Domitia, canal, etc.)
Monday 10 April
Visit the medieval Abbaye de Fontfroide nestled in the heart of a typically Mediterranean landscape.
Visit Terra Vinea (wine cellars in stunning gypsum mines) with wine tasting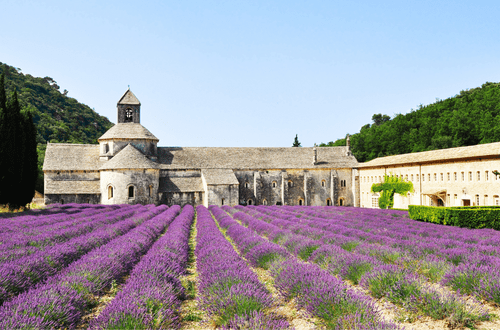 Tuesday 11 April
Visit Maison Guinot (Limoux), producers of one of the world's oldest sparking wines
Tour of the Airbus factory at Musée Aeroscopia
Departure for Manchester
---
Sorry, you've missed the RSVP deadline for this event.