Bienvenue à l'Alliance Française !
We are the home of French language and French-speaking culture in Manchester.
Join us to learn French, take an official French exam, enjoy French cinema, French literature or cultural events, and visit our French library!
— Why learn French with us? —
—

Testimonials

—

"Excellent value for money. Teacher providing excellent variety of themes, lively presentation and very structured programme. Couldn't ask for more!"

-

March 2023

"Two hours of absolute pleasure every week. Being in the class felt like being among friends."

-

March 2023

"A perfect course - extremely satisfying and stimulating."

-

May 2023

"It has been a very enjoyable and rewarding experience. I have especially enjoyed the teaching style and the friendly and supportive atmosphere in the classroom."

-

July 2023
— What's on —
FRENCH LIBRARY
Manchester's largest and best French-language library, with French books and French DVDs for learners, improvers and native speakers; adults and children!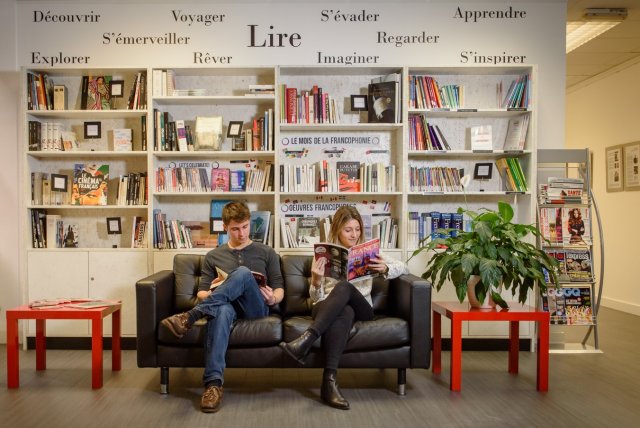 — Sign up for our Newsletter —
Online & onsite french classes
Whether you prefer to learn from the comfort of home or like the buzz of meeting with your class in person, there is an option for you: our French classes are available both online and in person. Check our upcoming courses to find out more.
---